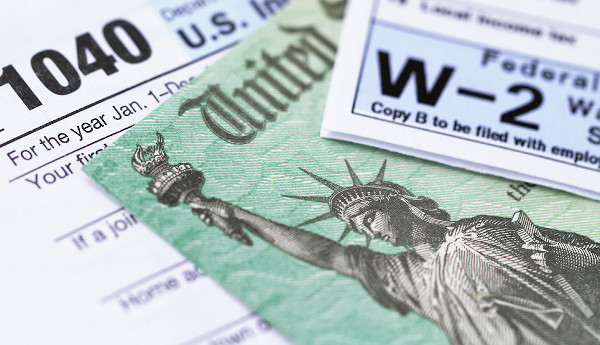 2020 Income Tax Return Deadline:  May 17, 2021
This deadline applies to all 2020 Tax Returns, Filings, Payments and Exemption Certificates.
*** All Income Tax Returns, Exemptions Certifications, and payments must be received in our office by the filing deadline or penalty and interest rates will apply.
Drop Box
There is a drop box located at the southeast corner of the municipal building.
Glandorf Village Income Tax Department
Village Income Tax is 1.5%
Village Tax Administrator Marilyn Ellerbrock
Mail to:
Village of Glandorf
Income Tax Department
P.O. Box 126
Glandorf, OH 45848
Taxes - Annual Interest Rate
Ohio Revised Code 718.27 requires the Tax Administrator to publish, by October 31st, the established interest rate for tax underpayments based on the Federal short-term rate that will apply during the next calendar year. Interest shall be imposed per annum, on all unpaid income tax, unpaid estimated income tax and unpaid withholding tax.
The interest rate used shall be the Federal short-term rate (rounded to the nearest whole number percent) plus five percent (5%). The rate shall apply for the calendar year next following the July of the year in which the Federal short-term rate is determined.
| | | |
| --- | --- | --- |
| Calendar Year | Monthly Interest Rate | Yearly Interest Rate |
| 2022 | 0.42% | 5.00% |
| 2021 | 0.42% | 5.00% |
| 2020 | 0.583% | 7.00% |
| 2019 | 0.583% | 7.00% |
| 2018 | 0.50% | 6.00% |
| 2017 | 0.50% | 6.00% |
| 2016 | 0.42% | 5.00% |